Dina Wagner, CLCS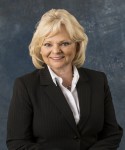 Email
Agency Administrator
Direct: (580) 920-2000
Dina Wagner is a fully licensed insurance broker for employee benefits and property & casualty, with National appointments.
She has 25 years of experience in employee benefits and high value life insurance policies. She currently manages 85 cases ranging in size from small (less than 50) to large group (50+).
Individual Health Plans through the Marketplace
Small Group Benefits
Large Group Benefits
High Value Life Insurance Polices - Term, Universal Life and Whole Life
Voluntary Benefits - Dental, Life, Short-Term and Long-Term Disability and various other lines.
Vendors for COBRA Administration
Vendors for Section 125 Pre-Tax plans
Dina and her husband live in Durant, Oklahoma and are long-term residents of the Texoma area.