Over 67 Years of Property & Casualty Experience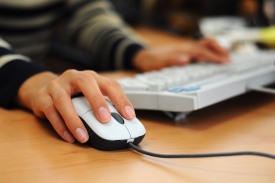 Our Mission
We desire to provide the best customer service possible and to be ever mindful of the needs of our customers and clients. We always make decisions based on what is the best for our customers. It's by placing them First that we achieve this success.

Our History
First Insurance began in 1979 with a focus in life, health and credit life. We are affiliated with FirstBank, Inc, and our parent company is First Antlers Bancorporation which is owned by Steve and Roberta Burrage, David Burrage, and Mike Burrage. FirstBank has been in business since 1901 and has more loans than any other local community bank in the Atoka/Coal/Pushmataha/Choctaw/Pittsburg county area. FirstBank takes pride in their proven track record and long-standing commitment to customer service and has a legacy of offering financial services.

In 2006 First Insurance expanded operations into the property and casualty market. With this addition our organization has become a full service financial center. First Insurance is collecting over $40 million in premiums annually and continues to grow daily. We want to change the way the insurance industry does business. First Insurance strives to assist each client by obtaining multiple quote possibilities, thereby giving the power of choice to the client. We work to educate, protect and provide insurance solutions for all your personal or commercial needs.